Welcome!
Welcome to the Renai Boukun Wiki, a wiki dedicated to the Renai Boukun manga by Megane Mihoshi and the anime produced from it. This is a wiki where everyone can help out by adding and editing articles! The wiki currently has had 220 edits over 11 Articles with 11 Images and has been expanding since February, 2016.
Announcements
Want to join the Community Discord for all Spring 2017 Anime's? Well now you can!! Join us here!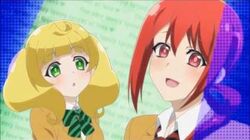 Poll
How was the First Episode?
Ad blocker interference detected!
Wikia is a free-to-use site that makes money from advertising. We have a modified experience for viewers using ad blockers

Wikia is not accessible if you've made further modifications. Remove the custom ad blocker rule(s) and the page will load as expected.